Soho Cafe & Grill
215 Church Ave, Brooklyn, NY 11218
Order now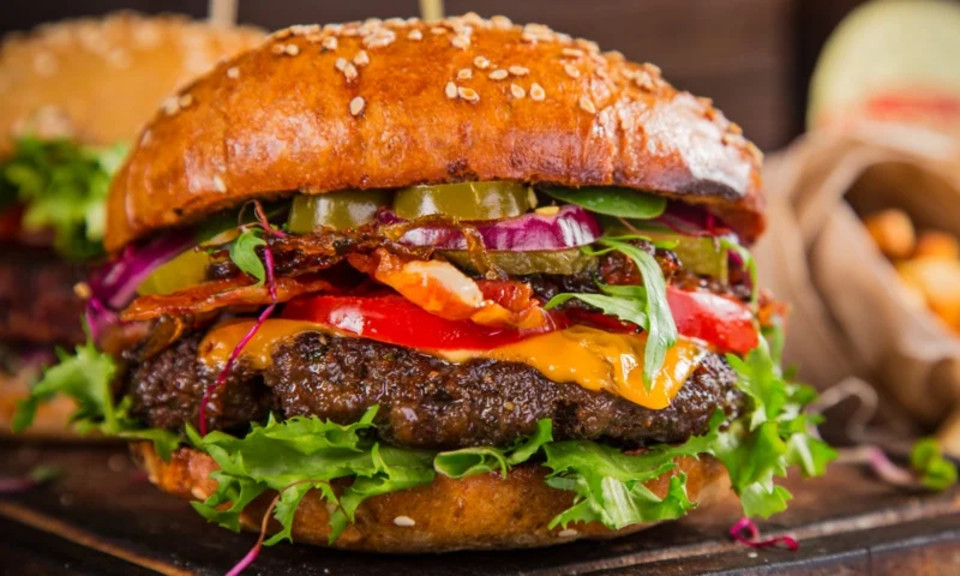 christine
I NEVER write reviews.....but thought I should this time bc the food was so good. I ordered a delicious salad with chicken, pico, pineapple and a few other things. It was HUGE, and they def. didn't skimp on any of the good ingredients. In other words, It wasn't mostly lettuce, like most places serve salads. I also got a smoothie with blueberry, strawberry, and frozen yogurt. It was the PERFECT consistency, very thick. And you could tell the berries and yogurt were really fresh. Only downside is the delivery time. It was just over an hour. Even so, I'll be ordering from this place again for sure. The menu is HUGE...so there's lots of options for different tastes. This is my new favorite healthy food place!
Mike
I've never written a review on one of these and never thought I would, because like why would I? Then this place went and got our $50 order to my door in twenty minutes, it was nuts. Nonetheless, I wasn't reaching for my phone to spill my heart out about it, yet. What really got me was that we'd never ordered a mess of smoothies, shakes and coffees for a Sunday recovery, and had them delivered in such pristine condition. Really a pleasant surprise relative to other delivery spots in the area. A+
David
Its quite amazing the variety of food that is high quality. Its fresh, tastes good. They're always on time or early in their deliveries. They call me if they have a question about my order. They read the notes I add to specific items. I've ordered from them many times and only once did they forget something(or got my order wrong). When I mentioned it the next occasion I ordered they gave me it to me for free(strawberries). Seriously, great place.
Vanessa
Although just my second order I am absolutely pleased with their customer service, fast delivery and great food. Love their coffee and man do they know how to cook bacon. The Brooklyn burger was amazing with far more bacon then you get from other places in the area. I look forward to ordering from here again.
Hassan
This place is the bomb.com, they have by far the best Rasta pasta in BROOKLYN !!! They always come on time and if they have to alter your order they always call and give you notice. I've never been inside but I've always get delivery and I'm always happy with my order.
Chelsea
Soho is my fallback option for basic American food. If I want brunch delivered, a sandwich for lunch, or a burger and a brownie, I order from here.

Delivery is usually quick and the food isn't amazing, but it's consistently good. The burgers aren't too thick so the bread isn't soggy. Pancakes came quickly and tasted fresh. The wraps are awesome and they don't skimp on ingredients.

I just wish their chicken fingers weren't so over cooked, but I usually go to Terrace Cafe for those.
Krista
I order from here about 3-4x/month. It's solid, good food, and there's nothing better on a lazy Sunday morning than hashbrowns and omelettes from Soho. If they are out of something, they give me a ring right away instead of guessing a replacement or removing the item from my order. They are always super fast - the delivery estimate is usually twice as long as it actually takes for them to get to my door.
Heather
Just ordered from here for the first time and got the sausage egg and cheese on an English muffin with a side order of hash browns.... it is literally the homemade/fresh version of McDonald's breakfast and I could not be more thrilled to have discovered this!!! So good!!! And way ahead of the estimated delivery time. Will definitely be ordering from here again!
Karen
I was incredibly pleasantly surprised by the quality of the food and speed of delivery given the expansive menu. Everything was delicious, only complaint is that I paid for two salad dressings for one of my chopped salads and I only got one; otherwise this was a fantastic find and I will be ordering from them again very soon!
Melissa
I love this place for decent, non greasy burgers and wraps, salads you can rely on and excellent smoothies. The people are wonderful and really care about the food.My burger came with fresh avocado as always, and they always read the notes when I asked for mustard on the bun. It's good diner style food with a little twist.
About us
Breakfast, Dinner, Hamburgers, Lunch Specials, Sandwiches, Wraps
Today

Delivery: 6:00 AM - 6:30 PM

Takeout: 6:00 AM - 6:30 PM

Delivery

Tuesday:

6:00 AM - 6:30 PM

Wednesday:

6:00 AM - 6:30 PM

Thursday:

6:00 AM - 6:30 PM

Saturday:

6:00 AM - 6:30 PM

Takeout

Tuesday:

6:00 AM - 6:30 PM

Wednesday:

6:00 AM - 6:30 PM

Thursday:

6:00 AM - 6:30 PM

Saturday:

6:00 AM - 6:30 PM